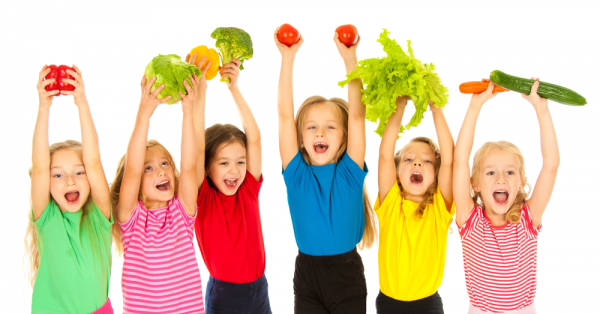 Grandparents have a lifetime's worth of cooking experience, so why not share this knowledge with pre-schoolers to help them develop healthier eating habits?
This is the conclusion arrived at by a charity and community group who have awarded £1650 to a mum in Bradford who has come up with the idea of running a cooking group between grandparents and their grandchildren.
The resulting twice-weekly sessions will showcase healthy recipes and teach the younger generation some healthy tips and tricks. The families will cook and enjoy the meal together, and it will be followed by a stay and play session.
The originator of the idea, Lubna Khalid, hopes the intergenerational cooking scheme will provide benefits for all three generations of participants in the scheme. She said: "The project not only provides mothers and grandmothers with an opportunity to share their recipes with the younger generation, but they will also bond and share childhood memories while cooking."
A recipe book will also be developed as part of the project, so cooking knowledge will be passed on down the generations. Ms Khalid continued: "While the older generations have seen food and eating habits change over the years, the children still enjoy their mother's and grandmother's recipes and we are looking forward to archiving those and creating a recipe book at the end."
Ms Khalid's project is one of four projects that have been awarded by Parents in the Lead funding in the latest round of awards, by Better Start Bradford.
Better Start Bradford is part of the ten-year (2015-2025), £215 million National Lottery funded A Better Start programme set-up by the Big Lottery Fund, the largest funder of community activity in the UK.
Their Parents in the Lead activities fund is designed to help parents run activities for families expecting babies or with children under four. It aims to help contribute towards social and emotional development, and the development of communication and language, and to improve nutrition and health.
Gill Thornton, head of the Better Start Bradford programme, said: "Grandparents are such an important figure in a child's life. They have a lifetime of parenting experience and knowledge to pass on to younger generations and we love to see projects run by them."
Our Cheshire Day Nursery provides well balanced meals for all our children.  We ensure that our kids eat their 5 a day and have access to fresh drinking water all day long.  Our meals are freshly prepared on site and we can cater for children with dietary requirements or allergies.  If you would like to discuss any dietary requirements with us, please contact our Cheshire Day Nursery here.