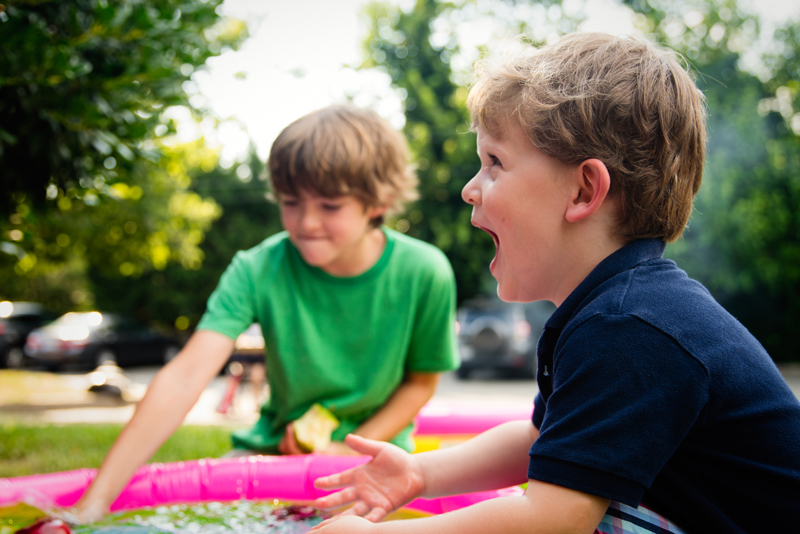 An app for parents and carers of pre-school children has 'positive effects' on children's concentration levels, determination and their ability to make their own decisions, according to academics.
A study carried out by University of Oxford's Department of Education found a digital programme that sends game ideas and tips on child development to parents improved children's skills in the early years.
The EasyPeasy app encourages positive parent-child interaction through play in the home, with the app sending parents short video clips with ideas of games to play with their child. The parents also get brief written instructions and a series of text reminders encouraging them to try out the games.
The programme was trialled by 302 families from eight children's centres in Newham, all in disadvantaged neighbourhoods.
Julian Grenier, a headteacher from Sheringham Nursery School, which used EasyPeasy as part of the trial, said: "EasyPeasy is a 21st century approach that builds on the longstanding traditions of nursery education and community work with families.
"We know that parent support at home makes the biggest difference of all and EasyPeasy helps us to share these messages with parents in an accessible way. Parents tell us that they like the app and they enjoy the activities with their children."
Parents taking part in the trial, funded through the Sutton Trust and Esmée Fairbairn Foundation's Parental Engagement Fund, used the app for three months, and said there had been improvements in their children's 'cognitive self-regulation'.
The children were better at persisting with difficult tasks, making decisions independently, and working things out for themselves.
In addition, parents found they had a greater sense of control and felt more able to get their child to behave well and respond to boundaries, as well as staying calmer in challenging situations.
EasyPeasy has also been evaluated by parents in a different community demographic in Bournemouth, which showed similar positive benefits for children's cognitive self-regulation and parents' setting of boundaries.
Prof Kathy Sylva, lead evaluator from the University of Oxford, said: "Sending game ideas via an app offers a new and innovative way to support parents, reaching them directly in the home. The two evaluations of EasyPeasy provide promising evidence that this mode of delivery can really work."
There is evidence that children's development is boosted if parents are engaged with their children and there is a vibrant home learning environment.
The Sutton Trust hopes these results will help increase understanding of effective ways for parents to support their child at home and help them be school-ready.
Sir Peter Lampl, chairman of the Education Endowment Foundation and of the Sutton Trust, said: "We know that the attainment gap between the richest and the poorest pupils begins before they've started school, and is a strong predictor of future outcomes in education and wellbeing. Tackling this gap early on is critical to breaking the cycle of disadvantage and improving social mobility.
"It is vital that parents engage with their child's learning and development, but this can sometimes be difficult. It is very encouraging therefore to see the promising findings that EasyPeasy – an app that sends game ideas and parenting tips to parents and carers – is having a positive impact on both parents and children."
Nurseries, schools and children's centres can sign up to a free trial of EasyPeasy at www.easypeasyapp.com. EasyPeasy will be sharing more about the new findings at the University College London's Festival of Learning on 26-27 June as a representative of the EDUCATE programme.
Our Liverpool Day Nursery will provide you with regular updates regarding your child's progress and development.  If you have any concerns that you would like to discuss, please contact our Cheshire Day Nursery and we will be happy to discuss your concerns with you.